Interested in trying out Stretch with Me, but not sure what it's all about?
Your pre and postnatal instructor will carefully explain each stretch exercise so you understand how it works and why it's so important to your overall fitness. Proper breathing, form, technique, and timing are all part of what you learn from your instructor. Stretch class improves joint flexibility and range of motion. Increase your functionality and flexibility by joining a stretch class today! Must be 6+ weeks postpartum.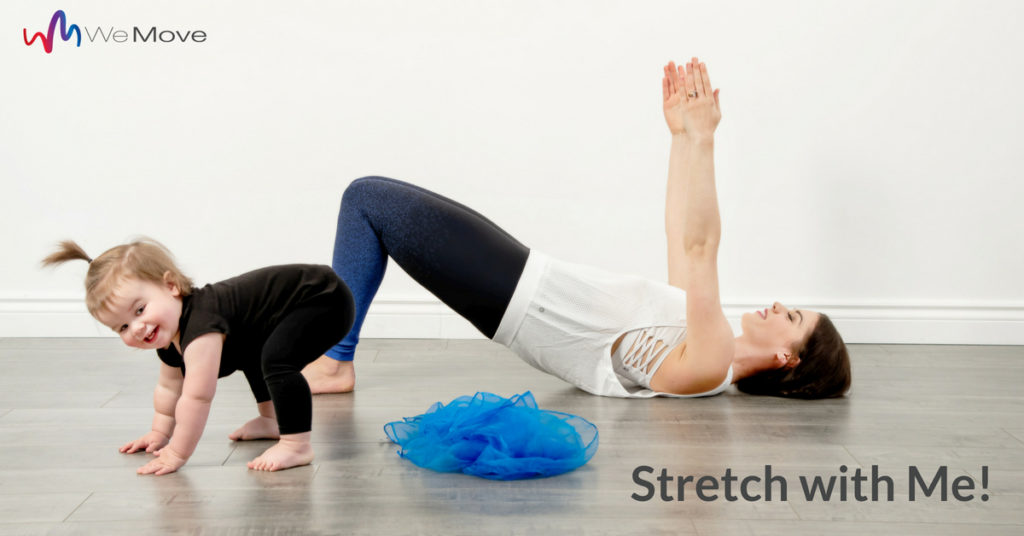 This week only, the first 5 students to use the code 'Stretch with Me' will get to try out our Friday November 2nd 12:15 pm Stretch with Me class for FREE.
Try out a Stretch with Me class Friday November 2nd at 12:15 pm for FREE if you choose the "drop in option" and use the promotional code 'Stretch with Me' at check out. This is for the first 5 students only, so don't wait! (You do not need to be new to We Move)
Keep checking back on the blog for more time-sensitive class promotions!
We play,

We learn,

We grow,

We Move!